Skip to content
Isaac Baron Wins Second Super MILLION$ Title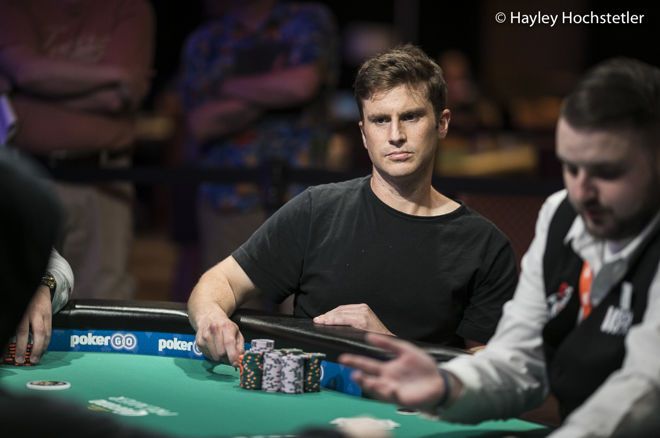 Isaac Baron joined an elite group of GGPoker players who have won the Super MILLION$ more than once after taking down the 40th edition of the high stakes event. Baron won this tournament in September 2020 and is now a multiple winner, having topped a star-studded field of 204 entrants in this week's tournament.
Super MILLION$ Final Table Results
| Place | Player | Country | Prize |
| --- | --- | --- | --- |
| 1 | Isaac Baron | Mexico | $412,449 |
| 2 | Bruno Volkmann | Brazil | $318,042 |
| 3 | 25th Baam | Japan | $245,244 |
| 4 | Pablo Silva | Brazil | $189,109 |
| 5 | Beast2018! | Canada | $145,823 |
| 6 | 7ingls7 | Estonia | $112,444 |
| 7 | Gleb Tremzin | Russia | $86,706 |
| 8 | Nator | Mexico | $66,860 |
| 9 | Damian Salas | Argentina | $51,556 |
https://www.youtube.com/watch?v=ABBA9Q57Rxc
WSOP Main Event champion Damian Salas was the first player out of the door despite sitting down sixth in chips. Salas decided to flat-call the min-raise from "25th Baam" with pocket jacks, which invited a squeeze from "Beast2018!" who held ace-king. 25th Baam folded, but Salas jammed 40 big blinds into the middle, and Beast2018! called. An ace on the flop and turn saw Salas bow out in ninth-place for $51,556.
"Nator" began the final table third in chips, but he was the eighth-place finisher. Nothing went right for Nator in the early stages of the final table. He busted when his six big blind three-bet all-in with pocket sevens lost to the ace-king of "7ingls7" courtesy of a king on the river.
https://www.pokernews.com/news/promotions/2020/02/get-your-ggpoker-off-to-a-flying-start-with-the-honeymoon-pr-36647.htm
Seventh place and the last five-figure prize of the evening went to Russia's Gleb Tremzin. 7Ingls7 min-raised with king-queen of clubs before calling when Tremzin three-bet all-in for 4.3 big blinds with jack-eight of diamonds. King-high was enough to take down the pot, and Tremzin busted.
$112,444 went to 7ingls7, who has won his seat via a $1,050 satellite. The Estonian's impressive run ended when he pushed all-in for 7.5 big blinds with king-nine and ran into the pocket aces of 25th Baam.
Ill-Timed Move Sends Beast2018! To The Rail
The first final table appearance for Canada's Beast2018! ended in a fifth-place finish worth $145,823. Baron busted Beast2018! during the 70,000/140,000/17,500a level. The action folded to Baron in the small blind, and he made it 490,000 to go with pocket jacks. Beast2018! responded with a three-bet all-in for 3,800,737 with ace-seven of spades. Baron called, his jacks held, and Beast2018! headed for the exits.
We said to watch out for Pablo Silva in our final table preview on March 16. Silva started as the shortest stack, but he still managed to navigate his way to a fourth-place finish worth $189,109. Silva's final hand saw Bruno Volkmann open-shove for 16 big blinds effective from the button with king-seven. Silva called all-in with pocket jacks but busted when a king landed on the turn.
GGPoker Turns Online Poker into a Business with Innovative Staking Feature
25th Baam, the first Japanese player to reach the Super MILLION$ final table, was the next player out of the door. The Far East player pinned their hopes on jack-ten of spades for a shade under 15 big blinds after Baron had opened the preflop betting. Baron called with ace-four. Baron survived a scare because 25th Baam flopped an open-ended straight draw, but an ace on the river was more than enough to bust the Japanese star in third.
Baron took an 11,978,928 to 8,386,072 chip lead into the heads-up battle against start-of-the-day chip leader Volkmann. The one-on-one clash only lasted a couple of hands before Baron secured the top prize.
Volkmann raised to 322,000 with eight-seven, and Baron called with the ace-nine. Both players flopped a pair, Baron an ace and Volkmann an eight. Baron check-raised a 169,750 continuation bet to 679,000, and Volkmann called. A king on the turn was greeted with a check from Baron, a bet of 1,344,420 from Volkmann, and a Baron call. The nine of hearts completed the board, gifting Baron two pair. Baron checked again, Volkmann shoved 5,159,214 into the 4,725,840 pot, and Baron snapped him off.
A runner-up finish and $318,042 for Volkmann, and a second Super MILLION$ title plus $412,449 for Baron.
Download GGPoker
Players who download GGPoker through PokerNews get a choice of Welcome Bonus. Either $100 in Free Tickets or a 100% Deposit Bonus up to $600.
Not only that, but new GGPoker players can earn rewards with the Honeymon for Newcomers promotion. Completing only three missions sees you receive a $1 Omaholic ticket. Keep grinding those mission and win prizes including cold, hard cash, and tournament dollars. The top prize is a welcomed $150 cash for completing 30 missions.
| Number of Missions Completed | Reward |
| --- | --- |
| 3 | 1x $1 Omaholic ticket |
| 5 | $2.50 cash |
| 7 | 1x $4 T$ Builder ticket |
| 15 | T$12.50 |
| 20 | $20 cash |
| 25 | T$110 |
| 30 | $150 cash |