Skip to content
Ryan "Hagzzz021" Hagerty Goes from Ubering to WSOP Main Event Final Table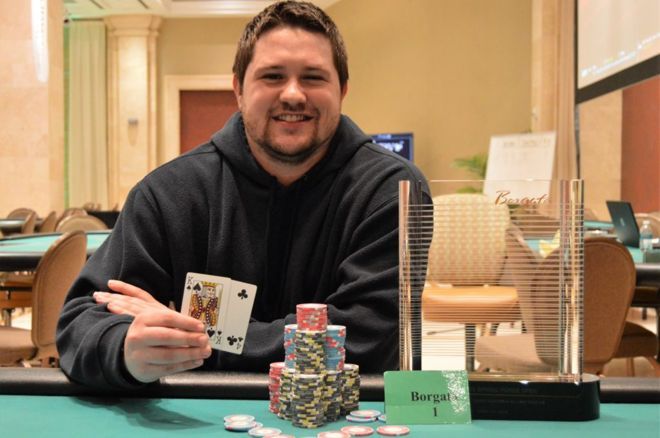 The 2020 World Series of Poker (WSOP) Main Event final table at the Rio All-Suite Hotel & Casino in Las Vegas is just a couple of days away. One man traveling across the country from Somerset, New Jersey to compete for $1.5 million and a shot at the bracelet is Ryan "Hagzzz021" Hagerty, who will start the final table third in chips with 5,075,000.
With nearly $2 million in online tournament earnings and $341,128 in the live realm, the 28-year-old Hagerty is among the most experienced players at the table, though it's only his second WSOP Main Event (he busted Day 2 in 2018 and had to miss last summer due to his sister's wedding). No matter where he finishes, Hagerty will notch the biggest live score of his career, and what may be surprising to some is the fact that he almost didn't play.
"It's pretty sick, especially being the fact that the day of the tournament I wasn't initially planning on playing it because I didn't like if you got COVID you get ninth place," he admitted. "I was back and forth on whether I should play it or not."
He ultimately decided to play, but not before selling 50 percent of his action.
A Shared Experience
Obviously, the investors are quite excited for their respective pieces, but Hagerty is equally so.
"It took a while for it to really sink in that I made the final table. It's a weird year, playing two days online. It was a grind, a really good tournament. It was a much tougher field than a normal main event being online. It was a battle, but it feels amazing … The last two years I've done really well live … I feel like once I get to that final table, it's been a while since I've touched the cards and been to a live table, but I think after a couple of hands I'll get right back into it. I think I'll be fine."
"It's been a while since I've touched the cards and been to a live table, but I think after a couple of hands I'll get right back into it. I think I'll be fine."
Not only does Hagerty get to share the experience with his investors, he actually made the final table with a close friend.
"The final table definitely has some tough players. Actually, one of my best friends in poker for the past three years, Mike Cannon, made the final table so it's pretty cool to be going to the final table with him."
Hagerty continued: "When we would play at the Borgata series we would rent out a beach house in Brigantine. He was a part of it and we became really close friends, always pulling for each other. We both had a lot of chips throughout Day 2. We were kind of like, 'Is this going to happen? Is this really going to happen?' I couldn't believe it. It's pretty amazing to share this experience with somebody I'm pretty close with."
Hagerty's Poker Origin Story
Hagerty's poker journey to the WSOP Main Event final table has been a decade in the making. About 10 years ago, he was playing $20 buy-in home games as a high school senior. Before long, he started to absorb strategy material, and in 2013 dove into online poker when it was introduced in the Garden State.
In 2015, he graduated from Rowan University with a degree in journalism and hoped to use that to pursue opportunities in poker media. He even covered the 2015 World Poker Tour $15,000 World Championship – won by Asher Conniff for $973,683 – where he interviewed players such as Jason Mercier, Greg Merson, David Williams, and Ryan Riess.
After moving to Baltimore to be with his girlfriend and a brief stint working at a Target, Hagerty traveled home to New Jersey and binked a $21,000 score in an online Borgata event.
"That was my big bink. Poker was my passion and I just wanted to go for it, so I went for it [after my girlfriend and I broke up]," Hagerty explained. "It's an up-and-down rollercoaster. It wasn't always amazing, but these past three years I've really honed my skills and saw myself improve a lot. The results started flowing in. That's basically my journey."
He added: "There was a point in my career where I was pretty broke so I was Ubering, but I've never really had a real job. Basically, for five years I've been a pro, and the past three years have been great. It's nice when you're playing well and living comfortably as a pro. That's kind of how it's been, it's all come full circle to this."
Among Hagerty's biggest scores are $70,865 for winning the 2019 WPTDeepStacks Schenectady, taking down the 2019 Borgata Spring Poker Open Event #12: $400 NLH for $37,472, and winning the 2018 Delaware Poker Championship $550 Main Event for $25,500.
Whatever Happens, Happens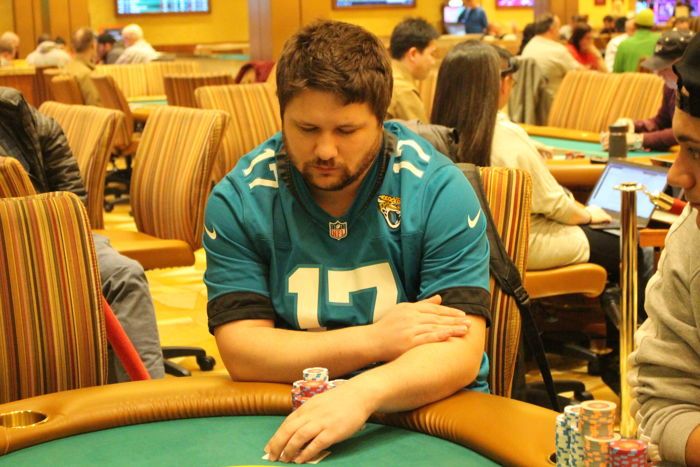 As for the upcoming final table, Hagerty is confident.
"I think my preparation is going to be good, I'm going to ready," he said. "Whatever happens, happens. As long as I play my A-game I'm not going to try and think about how big the pay jumps are. I'm just going to go in there and play poker … that's what I've been doing all tournament. Even on Day 2, I wasn't worried about busting the tournament. I can't be thinking about that; about how big the moment is. I just have to play my game, focus, and I kept that approach until I got to the final table."
Like all the other players at the final table, Hagerty has taken quarantining very seriously so as to decrease his risk of contracting COVID.
"Throughout this whole year I've been quarantining pretty hard, I haven't really gone out much, so it's not really going to be too much different for me, not really going to be too much of a lifestyle change for me, I'm used to it," he said. "I plan on flying out the day before and just plan to quarantine until then. It's a little bit nerve-wracking regardless. Anybody who makes this final table is going to feel a little bit nervous about it, but hopefully just don't get COVID."
For more on Hagerty, listen to his interview on last week's episode of the PokerNews Podcast:
*Lead photo Borgata.Tim Kelliher.