Skip to content
'Prizefighters 2' Launching on iOS and Android December 17th, Available for Pre-Order Now – TouchArcade
About a month ago we delivered the excellent news that arguably the best boxing game on mobile, Prizefighters from Koality Games, would be getting a sequel. As sequels tend to do, Prizefighters 2 would build upon the solid foundation of the original but expand the experience in a number of ways. This included more in-depth boxing mechanics as well as a greatly enhanced Career Mode, among other things. All we knew at the time of announcement last month was that Koality was shooting for a mid-December release date for Prizefighters 2, but today we have the official confirmation that the game will be arriving two weeks from today on December 17th. The game will be free to play with a one-time premium unlock IAP, and you can pre-order the iOS version on the Apple App Store or pre-register for the Android version on the Google Play Store right now. You can see the expanded boxing mechanics and the game's visual advancements in this brief teaser trailer for Prizefighters 2.
With release date news out of the way, Koality has also provided more details about what the revamped Career experience will be like in Prizefighters 2, and it sounds downright awesome. You will start out by creating a custom boxer and the age and fighting style you choose will determine how you'll be able to distribute attribute points during your career. A younger boxer will need to do more training to get into fight-ready shape while an older boxer will come equipped with more skills right off the bat, but their stats will decline more rapidly than the younger boxer. After creating a boxer you'll also get to choose the name and location of your home gym, and that will also determine some of the starting stats of your boxer.
Another aspect that Prizefighters 2 will focus on is how much training is needed in between your big fights. In the first game you'd simply use coins to assign attribute points to different categories before moving on to your next fight. In Prizefighters 2 you'll choose from a handful of training sessions each week that will each focus on a specific attribute area. These sessions can also increase or decrease your weight, which is how you'll be able to move into different weight classes to challenge for different titles. Like in real life though, you'll need to balance all of your training so that you're able to reserve energy for the fights themselves, as if you train too hard and show up to a fight gassed you'll likely find yourself staring up at the rafters.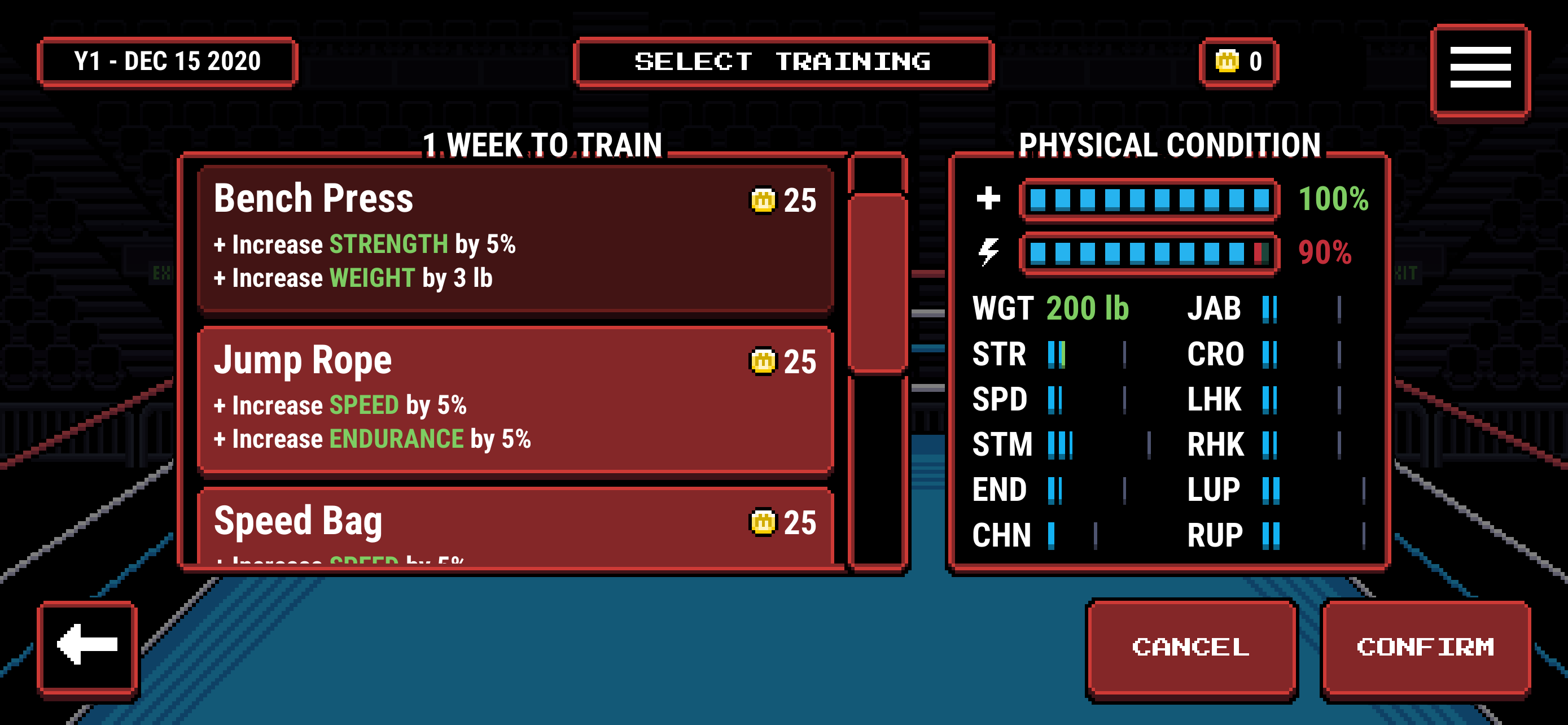 And, if you DO take a beating, you'll need to give yourself more time to recover before your next fight. This can have a major effect because unlike in the first Prizefighters where your opponents only changed positions in the standings when they personally faced off against you, the opponents in Prizefighters 2 will all be progressing regardless of what you're doing. Moving up and down in the standings, winning belts, aging, and even retiring. This will keep the pool of opponents dynamic as not only will established boxers age out and retire, but you'll also see young up-and-comers move up the ranks and eventually come after you and your titles. And hey, if that happens? Well the Career Mode is basically endless, which means after your own boxer retires you can create a new one into the same league and go after that whippersnapper who took your previous boxer's belt.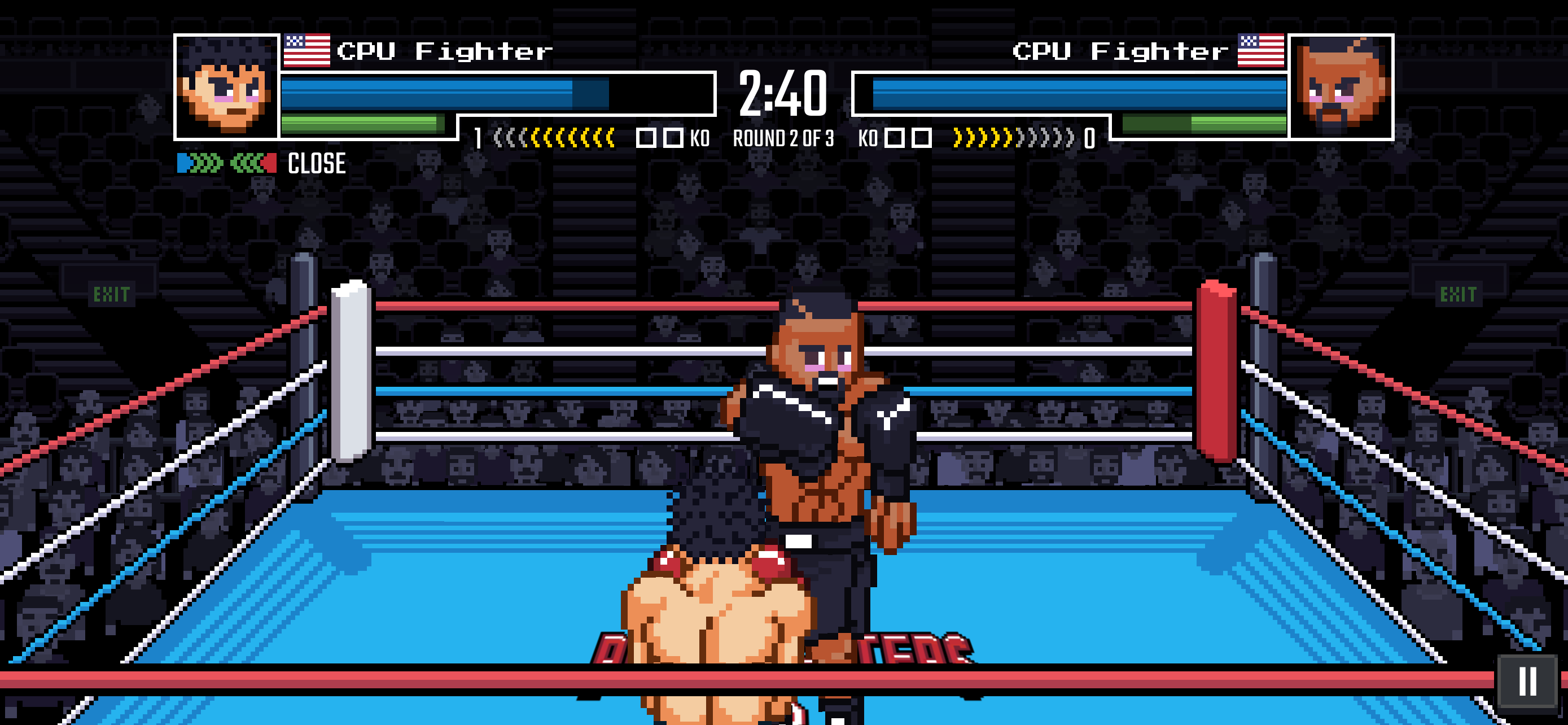 One thing I mentioned during the announcement of Prizefighters 2 last month was that I was sad to see the original game's elegant swipe-based control system go away in favor of a new virtual button system in the sequel. I understood the decision though, since the expanded boxing mechanics didn't seem like they'd be conducive to the first game's streamlined controls. However, I'm very happy to say I was wrong about that, as Koality has adapted the original 4-quadrant swipe-and-tap-based scheme into Prizefighters 2, and it works beautifully! And if touchscreen controls in general aren't your thing, the game will support physical controllers. I love everything I've seen from Prizefighters 2 so far, and Koality says there's still even MORE they haven't talked about yet, so be sure to drop a pre-order on your app store of choice, drop by the forum thread to say hi, and get ready to throw haymakers in just a couple of weeks.